Beyond Bama: Alternative Breaks organizes trips for the UA student body during Fall, Winter, and Spring breaks. Alternative Break trips allow students to travel to communities in parts of the country and the world, and engage in service and experiential learning during university breaks. These short-term service trips provide an all-inclusive experience for students while providing a learning experience on issues such as literacy, poverty, culture, hunger, homelessness, and the environment. These trips are fundamentally life-changing for the students and those served.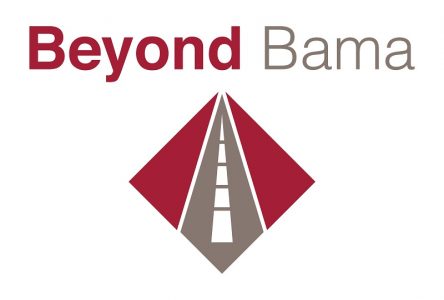 Transferable Skills
By participating in a Beyond Bama: Alternative Breaks program, students gain exposure to outside communities; gain interview skills through our application process; gain coaching on individual strengths; and engage in team work/group dynamics.
Identifying your transferable skills and understanding their value to employers will increase your effectiveness in the job search.
Upcoming Trips
All Beyond Bama trips are online application based. If you have any questions about our application process, feel free to stop by the Center for Service and Leadership within the Ferguson Center in Suite 1100.  The below prices are all inclusive.
At Beyond Bama, we never want cost to come in the way of service. As such, we invite you to apply for the UA Away- Serve Away scholarship here. This scholarship helps to provide students the opportunity to volunteer for service projects, often related to their fields of study or career goals, which expose them to issues related to poverty, hunger, and lack of educational resources, and expose them to new cultures and regions. Please apply no later than October 19th, 2018 in order to be considered for our upcoming Spring Break service trips.
Leadership
Abby Greenwell – Team Leader
Blake Noud – Team Leader
Ali Dibartolomeo – Chair of Community Partner Relations
Hannah Arendsen – Chair of Domestic Operations
Joline Hartheimer – Chair of Team Development
Logan Fenhouse – Chair of International Operations
Samantha Richards – Chair of Marketing and Outreach
Ryan Devey
Abigail Steele
Allysa Rapadas
Amanda Dorris
Avery Govan
Courtney Zotaj
Dalton Grainger
Emma Sanders
Jalisa Rawlinson
Jinlin (Lin) An
Mercedes Taylor
Michael Bruno
Taryn Johnson
Taylor Lee
Teryn Shipman
Trips
FALL
Safe Place – Florence, AL – FULL

Alabama Rural Ministries – Tuskegee, AL – FULL

HERO – Greensboro, AL – FULL

Habitat for Humanity – Guin, AL – FULL

Serve 901 – Memphis, TN – FULL

All Hands and Hearts – Houston, TX – FULL

Operation Blessing – Panama City, FL
WINTER

Give Kids the World – Orlando, FL – FULL

Arkansas Children's Hospital & Women and Children First – Little Rock, AR

Wine to Water – Dominican Republic – FULL

Foundation of International Medical Relief for Children – Dominican Republic
Contact Beyond Bama