Beat Auburn Beat Hunger (BABH) is an annual student run event that was created by the Center for Service and Leadership (CSL) and the West Alabama Food Bank in 1994. During the seven weeks leading up to the Iron Bowl, the BABH food drive unites University of Alabama students, faculty, staff, alumni, and Tuscaloosa and Northport community members to help "fight" hunger and poverty in West Alabama.
In competition with Auburn University and the Food Bank of East Alabama, BABH challenges both institutions to collect the most non-perishable food to help those who suffer from food insecurity. This good-natured competition has made an impact that reaches far beyond the campuses where it began. Since its inception, Alabama and Auburn have combined to raise approximately 5.1 million pounds of food for Alabamians.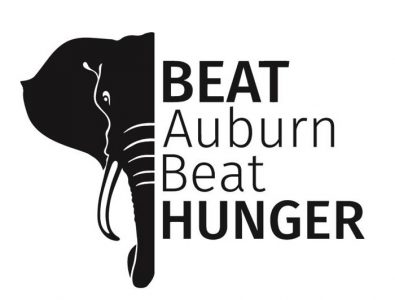 Calendar of events
Check back closer to the start of our event to see where we will be going to end hunger!
Transferable Skills
By taking an active role in Beat Auburn Beat Hunger, students are exposed to diverse populations; discover fundraising best practices; plan various events; and are educated about the plight of those living in food insecure conditions.
Identifying your transferable skills and understanding their value to employers will increase your effectiveness in the job search.
Leadership
Olivia Van Praag – Team Leader
Matt Fisher – Administration
Hannah Williams – Campus Involvement
Emilee Ellis – Community Involvement
Ethan Sij -Logistics
Jeannie Wise -Marketing
Jacob Burnham – Outreach
Contact BABH